J.R. Yancher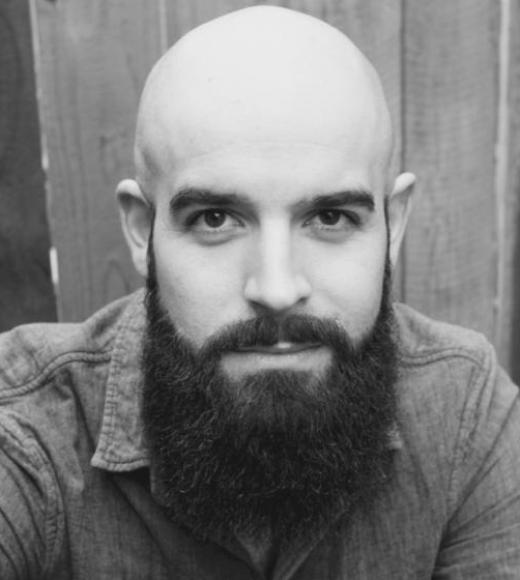 J.R. Yancher, an MFA candidate in the Department of Theater and Dance is one of the recent recipients of the UC Davis Internship and Career Center's Graduate Student Career Development Assistance Award. In his MFA studies, J.R. is studying new work development through directing and playwriting.
Yancher's internship was with the Culture C.O.-O.P., a local diversity, equity, and inclusion-focused organization directed by Sandy Holman and based in Davis, CA. The Culture C.O.-O.P. addresses systemic issues and hopes to change and educate people on a local, national, and international level. Yancher chose this organization because they use the arts as a way to convey these messages to diverse audiences. Yancher stated, "They have a documentary, a children's book, which I am working on adapting into a play." While working with Holman and the Culture C.O.-O.P for the past two years, Yancher crafted this play adaptation for younger audiences that focuses on anti-Blackness and bringing light to issues of systemic racism in the United States. Yancher said his play is "focused around a family gathering over Kwanzaa and teaches about a group of African and African American historical figures that are less known." 
To benefit his playwriting skills, Yancher has also been busy studying, learning, and researching the subject of his play and how best to convey it. Yancher said he was "deep in research, going to presentations, attending conferences discussing these specific issues, and then doing a ton of research as it relates to the play." Yancher said that this level of research investment was critical to the success of his artistic creation because it allowed him to construct a play that is, "understandable and engaging to a youth audience."
Now nearing the end of his internship with the Culture C.O.-O.P., Yancher is preparing a local workshop production of the play. He hopes that the piece will continue to grow and that it can be shared across the country. In thinking about how this internship paired with his education here at UC Davis, Yancher said, "I think it marries really well with [my studies]. I've been able to join this with the work I'm doing for my thesis, so the education from the internship has served my education well and melded with this playwriting experience to produce this piece that I hope will really make a difference for people." He added, "It does take a lot of time, but it's 100% worth that effort. So anyone else who would be looking at an internship, I'd definitely recommend it. It's been a life-changing experience."
To learn more about this award and when the next round of applications opens, please follow this link: https://icc.ucdavis.edu/mpp/non-academic/Graduate-Student-Career-Development-Assistance-Award.