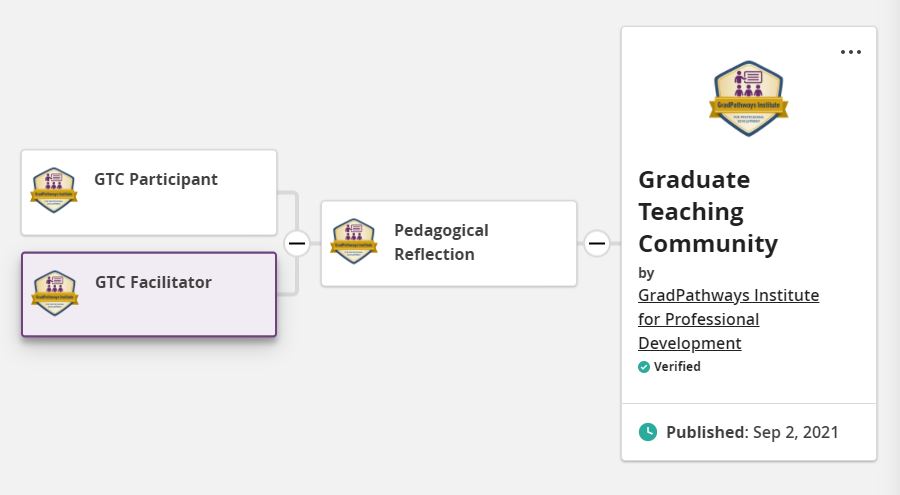 The Graduate Teaching Community Pathway certifies those who fully participate in the Center for Educational Effectiveness's Graduate Teaching Community, a collaborative, interdisciplinary group of graduate students and postdoctoral scholars who come together on a quarterly basis to explore effective teaching practices.
This pathway is ideal for graduate students interested in developing their pedagogical understanding in a community of like-minded peers.
This pathway takes approximately 8-12 hours to complete, and consists of meeting attendance, meeting facilitation, and a written reflection. 
How to Enroll:
To enroll in the Graduate Teaching Community Pathway please complete the form on the right.  You may enroll at any time, even if you have already completed some or all of the requirements.  You will be enrolled in 1-2 business days.  If you have any questions, please contact gpi@ucdavis.edu.
Pathway Progression Requirements:
To see the schedule and register, please visit this link.
Badges for the Graduate Teaching Community Pathway will be issued automatically to participants at the end of each quarter. Please contact gpi@ucdavis.edu with any questions.
 
You can also view the live workshop schedule for the Center for Educational Effectiveness here, and you can sign up for consultations with a specialist here.