The Art of Well-Being
Food science and nutrition alumna leverages art to enrich the graduate experience
Art has always a part of Maha Alshehab's, Ph.D. '18 life.
Even as her academic career progressed toward the sciences, Alshehab always sought out art because regardless of the medium — whether it was metal, wood, clay or painting — Alshehab said she found a calm focus whenever she immersed herself in the creative process.
So when she was accepted into the prestigious UC Davis Professors for the Future (PFTF) fellowship program, Alshehab knew she wanted her PFTF academic service project to be centered, not on her doctoral studies of food science and nutrition, but rather on art.
"Reflecting on my own personal experience with art, I wanted to see if I could create a shared experience," said Alshehab, who is assistant professor of food science and nutrition at Kuwait University. "I saw through Professors for the Future, that the answer was 'yes.' We can use art to enrich our lives and to elevate or manage the challenges we face as graduate students."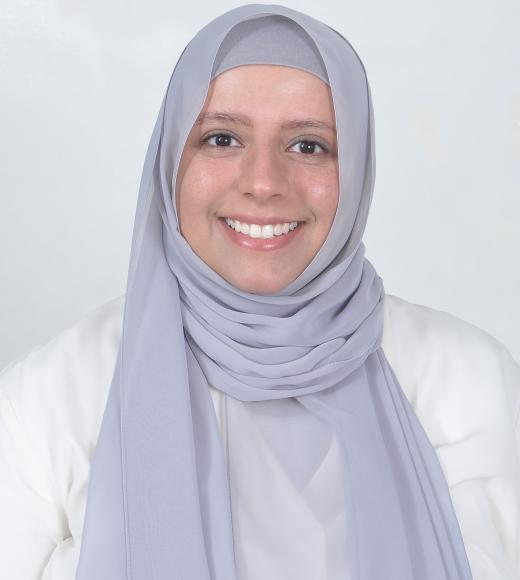 Maha Alshehab, Ph.D. '18
Professors for the Future alumna
Art as a medium for public speaking and mental health
One of those challenges was addressing mental health. According to research from Harvard University, graduate students are six times more likely to experience depression and anxiety than the general population, with 36 percent of them having sought help for depression or anxiety caused by their studies.
"Having art as a constant part of my life made me want to bring that into my everyday practices as a graduate student. In graduate school, you miss aspects of your personality when you are stressed out," she said. "You feel like that's your entire identity. I wanted to help my peers realize art could be a tool in helping them remember who they are."
Alshehab partnered with an art therapist, Alexandra Caminiti, to create two art-therapy workshops: one that delved into the underlying neuroscience research of art therapy; the second focused on guided art-making exercises and establishing positive art-based wellness practices.
Improv for improving scientific communication
In addition to improving mental health, Alshehab also wanted to show other fellows that art could be a medium through which one could improve their communication and public speaking skills. Alshehab's idea was to use improvisational theater to help scholars, especially those in the sciences, better communicate their doctoral and postdoctoral research to public audiences.
In collaboration with dramatic art instructor Lucas Hatton, Alshehab hosted workshops where graduate students and postdoctoral scholars engaged in theater-inspired activities to learn techniques for improving networking skills, public speaking, distilling their research message, and improving their non-verbal communication skills.
Since then, improvisational theater workshops have been offered several times at UC Davis to teach graduate students and postdoctoral scholars on how to effectively communicate their research.
"It was encouraging to know that I was able get my idea out there and see somewhat of a lasting effect," Alshehab said. "It was extremely rewarding."
Alshehab has used her PFTF project and experience in her current role as an assistant professor at Kuwait University. She is creating a similar improv workshop for her undergraduate food science and nutrition students. By teaching her students these techniques, Alshehab sees the potential for an even greater impact.
"There are so many conversations we have every day about food," she said, "If we can teach our food science and nutrition students well-trained in communication, I imagine a ripple effect in terms of creating a more scientifically conscious conversations on the topic."
PFTF: A lasting impact
In addition to her PFTF project having a significant impact on others, Alshehab said PFTF experience had an equally lasting impact on her personally. Her project management skills and confidence grew tremendously during her PFTF experience. Additionally, she noted that PFTF's weekly seminars were especially impactful because fellows met with faculty and administrative leaders and had their questions about career development answered. Not only did Alshehab use these tips as she sought and secured her first faculty position, but she is now sharing this knowledge with her students.
"I'm teaching career development to undergraduate students from various departments at Kuwait University," Alshehab said. "And I keep going back to my Professors for the Future experience. I took that model and I brought it back into the classroom."
She added, "I learned so much from my Professors for the Future experience."