2017-2018 Professors for the Future Fellows
Scientific Research Project Planning and Management (SR-PPM) Workshop Series
Reem Al Olabi
SR-PPM is a 3 2-hour crash course dedicated to the graduate and postdoctoral students working in the scientific research field (medicine, biology, chemistry, agriculture, etc.). It aims at equipping the graduate students with the tools needed to plan and manage the scientific project efficiently.
This project was proposed due to several reasons:
Project management is not included in the curriculum in science disciplines.
Difficulties in developing an academic research project.
Incorrect determination of the research project constraints.
Key areas in project management were discussed: deciding on a Project and developing the statement of work, defining the collaborators/stakeholders  and  developing  a  communication  plan,  defining  the  resources,  developing  a  work breakdown structure, developing the schedule and identifying the suitable tool to track and monitor the work and resources.
Sixteen participants attended this crash course and they were divided into 4 groups to do the required activities. Course feedback was conducted so as to assess and evaluate whether the crash course was beneficial or not, and what are the strengths and weaknesses.
What Can Art Do For You?  Enriching the Graduate Experience Through Art
Maha Alshehab
The concept of arts integration in the learning process is wildly documented in scientific literature with support from experts in the fields of neurology, psychology, and pedagogy. While arts integration in higher education is in its early stages, I believe that there are aspects of the graduate experience that can greatly benefit from this strategy. The overall objective of this project is to introduce the graduate community to art as a medium to acquire critical skills and practices. This includes communication and public speaking skills, and practices of mental health and well-being. And consequently share on and off-campus resources that could foster future projects and collaborations in the area of arts integration. This project dived into two potential aspects of arts integration in the graduate school level:
1. Art Therapy
Graduate students often face stress that can be detrimental to personal and professional development; art therapy is aimed to initiate positive personal well-being practices where art is employed as a non-verbal tool of addressing such mental health issues. Accordingly, two workshops were designed to address the topic in collaboration with Creative Arts Therapist Alexandra Caminiti. The first part was dedicated to introducing the fundamental elements of art therapy and the underlying neuroscience research. The second part was focused on guided art-making exercises and establishing positive art-based wellness practices.
2. Improvisational Theater
This portion of the project explored art as skill development tool by incorporating improve theater with communication and public speaking training. To better understand the needs of the graduate community, a focus group was organized in collaboration with Dramatic Art instructor Lucas Hatton. Graduate students and postdoctoral researchers from various fields expressed their desire to learn techniques to better utilize networking opportunities, distill research message, and overall improve non-verbal communication components. As a result, two 90 minutes workshops were designed to guide a small group of participants (10-15) in theater and performance inspired activities. The first workshop was focused on listening and spontaneity, the second workshop allowed participants to practice distilling their messages to ever-changing audience.
These workshops were well received with an overwhelmingly positive feedback that indicates the graduate community's excitement for art-based learning strategies. I hope that this enthusiasm translates to future PFTF projects of similar nature, as well as year-round University-wide art-based programs.
A Guidebook to Marketing Your Unique Teaching Potential: Developing Relevant Course Offerings from Your Doctoral Research
BernNadette Best-Green
BernNadette envisioned that her 2017-2018 Professors for the Future (PFTF) project would enhance the experience of graduate students, recent graduates, and post-doctoral scholars who—when seeking opportunities for faculty appointments—are often called to engage hiring committee members about new and relevant courses that their doctoral research uniquely qualifies them to teach. During the first phase of her PFTF fellowship project BernNadette recruited, interviewed, and analyzed interview data from faculty (N=7) (who teach at academic institutions across three states) to learn about the steps that they take when designing new courses that they will teach within their academic departments. Preliminary findings generated from those data informed the preliminary draft of a manual that was originally entitled, "A Guidebook to Marketing Your Unique Teaching Potential: Developing Relevant Course Offerings from Your Doctoral Research." During the second phase of BernNadette's PFTF project, she recruited a pilot cohort (N=5) of UCD graduate students who demonstrated significant motivation to gain further preparation in the area of course development as they embark upon entering the academic job market. During the interactive five-hour course development workshop, BernNadette engaged the pilot cohort participants in a series of prescribed exercises and reflective activities contained within the preliminary manual's seven modules: I. assess departmental needs, II. investigate relevant courses, III. clarify goals, objectives, & student learning objectives, IV. determine topics, inputs, and outputs, V. construct term calendar, VI. clarify course goals & expectations, VII. assemble syllabus.
Pilot cohort participants benefitted from the opportunity to plan, construct, and engage peers about the information and resources within the preliminary manual draft. Additionally, the five-hour pilot course development workshop was designed to generate two additional data sources: 1) participants' evaluations of the content within the preliminary manual draft and 2) content from participants' newly-created course syllabi. During the third phase of BernNadette's PFTF project, the pilot cohort's evaluations and syllabi were analyzed to determine areas of existing strengths of the preliminary manual draft, as well as those requiring improvement. Throughout the process of phase three revisions, BernNadette engaged pilot cohort participants whenever deeper insights or further clarification was needed. This effort resulted in the development a manual entitled, "Marketing Your Unique Teaching Potential: Developing (& Extending) New Courses from Your Doctoral Research." Pending review and approval by the UCD Graduate Studies Division, this resource will be made available to PhD candidates, post-doctoral scholars, and other stakeholders throughout the UCD community via print and/or online.
Cultivating Creativity, Authenticity and Resilience to Optimize Research Productivity
Vladimir Diaz-Ochoa & Coy McNew

A common challenge that many graduate students face is striving to overcome feelings of inferiority. This is due, in part, to the inherent rigor of graduate training that demands a candidate reach a high level of mastery in their respective field. This high demand for achievement is contextualized for an individual by their specific mentoring environment, which can vary wildly between individual students resulting in vastly different abilities that could enable (or limit) their capacity to overcome feelings of inferiority. Lacking the appropriate skills to address feelings of inferiority places a strain on creativity, authenticity, and resilience – critical factors that help fuel a productive research program.  Women and underrepresented minorities are particularly vulnerable to the effects of feeling inferior for reasons described by research on the Imposter Syndrome and institutional forces that affect campus climate. Although we now have a deeper understanding of these issues we continue to lack a range of practical tools that helps students to thrive by addressing the causes and challenges of feeling inferior. This project aimed at offering a training experience that sought to empower graduate students and postdocs to cultivate skills and practices that help them to effectively overcome feelings of inferiority. We designed multiple interactive workshops to 1) help participants articulate the experiences and effects of feeling inferior and 2) teach participants how to develop daily practices that promote creativity, authenticity and resilience in order to substantially mitigate the effects of feeling inferior. Our goal through this training series is to empower students and postdocs to shape their specific mentoring environment in order to enhance their overall graduate experience and foster their research productivity.
Social Media Boot Camp
Debbie Fetter
Like it, tweet it, gram it, pin it: the rise in social media has opened the door to new communication possibilities. Social media is no longer simply just a place for friends to connect. People can now create their "personal brand" on social media platforms and use it to build businesses, form connections, and let their voice be heard.
UC Davis is a hub of innovative research and creative minds. Social media can be used as a tool to circulate research findings, cultivate teachable moments, and expand the UC Davis footprint. This is why I developed a social media boot camp series to give graduate students, postdoctoral scholars, and junior faculty more avenues for disseminating research to the general public and building an online community.
This social media boot camp comprised of a series of three, one-hour long workshops throughout the 2017-2018 academic year. Each session invited an expert in the topic area to speak in an informal format with plenty of time for Q & A and discussion. The topics chosen were based on a needs assessment survey that was sent out to UC Davis graduate students and postdoctoral scholars in the fall of 2017.
Session topics included:
The importance of social media and how to build your personal brand;
Finding and connecting with your virtual audience; and
How to promote your research/harnessing teachable moments for the public using social media.
At the end of the workshop series, a feedback survey was sent out to participants and the responses were favorable. Participants enjoyed the selected speakers and felt like the sessions were relevant for their career development.
The goal of this boot camp was to create a UC Davis virtual community where we can support each other in the mission to bring our research and educational training to others in an accessible and enjoyable way. Hopefully the boot camp will continue on in the UC Davis community.
Women/Non-Binary People of Color Scholars Inclusion Project
Jeanelle K. Hope & Kaozong Mouavangsou

To live in the borderlands means you
are neither hispana india negra espanola
ni gabacha, eres mestiza, mulata, half-breed
caught in the crossfire between camps
while carrying all five races on your back…
Living in the Borderlands means you fight hard…
To survive the Borderlands
you must live sin fronteras
be a crossroads.
-Gloria Anzaldua, 2006
Similarly to Anzaldua's depiction of living between borders, as women/non-binary scholars of color, we trend on many lands. From lands of racial, ethnic, gender norms to institutional systems of power; living here we must "fight hard" and in order "to survive the Borderlands we must live 'sin fronteras'" (without borders) (Anzaldua, 2006). This means understanding, acknowledging, and strategizing our intersecting identities as assets. But we do not have to have to survive this fight on our own; we can support one another at these crossroads. Our aim was a one-year project that brought together women/non-binary people of color scholars (faculty and graduate students) engaged in critical race and ethnic studies and created lasting relationships. We built an intellectual community, mentored graduate students, increased the visibility of our scholarship, and documented our experiences.
Beginning in the fall, we hosted several networking events, colloquia spotlighting new and cutting edge work in the field, developed a UCD Graduate Women/Non-binary people of color conference dedicated to strategizing and understanding how to navigate academia, and a one-day research conference for women/non-binary people of color scholars to present their research to the broader campus community. We will also compile the experiences of women of color faculty and graduate students at UC Davis via focus groups and qualitative surveys, resulting in a report that the university can draw from to improve the climate for women of color scholars.
Inclusive Mentorship: A Workshop Series for the Graduate Student and Postdoc Communities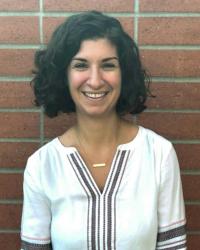 Allison Injaian
It is important for the graduate student and post doc communities to mirror and promote UC Davis' mission for inclusivity through personal action and relationships with the undergraduate community. Grad students and post docs can personally promote inclusivity is through mentorship. At large institutions like UC Davis, graduate students and postdocs often mentor a diverse group of undergraduate students that intern on their research projects or with whom they interact through teaching assistantships. Yet, most graduate students and postdocs do not receive training on how to be effective mentors, especially to students that may be facing particular adversities. Although it is possible for graduate students and postdocs to gain inclusive mentorship skills through personal experiences, training that accelerates the process of being an effective and confident mentor to a diverse group of students would maximize efficiency and preparedness.
Through PFTF, I created a three-part workshop series that provided graduate students and post docs with inclusive mentorship skills. This workshop series was based on the Entering Mentoring program but adapted to be applicable to graduate students and post docs from any field (Entering Mentoring program is geared toward the sciences). Each workshop was 1.5 hours in duration. In these sessions, 45 minutes focused on providing general mentorship skills (as guided by the Entering Mentoring framework), such as; developing mentoring relationships, setting goals and expectations, providing appropriate to support, writing letters of recommendation, etc. The other 45 minutes was dedicated to developing inclusive mentorship skills. To achieve this goal, I partnered with the Student Disabilities Center, the Women's Resource and Research Center, and the LGBTQIA Resource Center. Representatives from these on-campus resource centers provided attendees with information about their organization, challenges often faced by the community in which they serve, and resources that can be distributed to mentees, when appropriate.
Overall, my workshops were attended by 15 graduate students and 7 postdocs, with 5 people attending all three workshops and earning a certificate of completion. Attendees filled out pre and post-workshop questionnaires to rate their own mentorship skills before and after receiving the information provided through this series from 1 (no skill) to 6 (very high skill). For each category surveyed, the average self-assessment improved after attending the series (see table below).
STEM Communication Workshop
Lauren Jabusch & Divya Kernik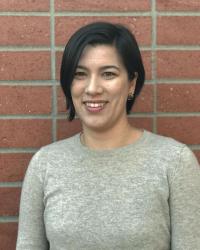 Effective communication is a crucial aspect of STEM (science, technology, engineering and mathematics) education, and one that is often neglected in graduate and postdoctoral training. Communication impacts how STEM advancement is perceived by the public, how it is implemented in public policy, and how future generations view STEM careers. Improving STEM communication plays a critical role in how research in the lab translates to larger societal impacts. Our project is a STEM communication workshop, which focused on three main arenas of communication: public policy, K-12 outreach, and impact of diversity on perceptions of STEM. Through this full-day workshop at UC Davis, participants learned about STEM communication through various activities, including panels from a diverse and inclusive group of scientists and science communicators. The goal of the workshop was to educate trainees with both anecdotal and statistically proven methods of successful STEM communication, and provide trainees with STEM communication tools which can be used in a broad range of situations. Through completion of the workshop participants are able to better interact with a variety of audiences, including: media outlets, K-12 learners, educators, and policy makers. There was also a focus on understanding how STEM is represented in the media, and the impact of public perceptions of science. Overall, we aimed to fill a gap in graduate and postdoctoral training by providing an opportunity for STEM communication training, and providing a space to reflect on the importance of communication beyond the STEM community.
Fostering Success in a Second Language: Improving TAs' Confidence and Ability to Teach ELLs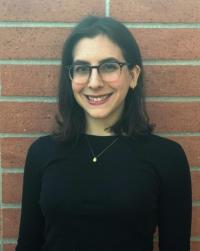 Emily Moline
There are more English language learners (ELLs) enrolled in UC Davis classes than ever. ELLs have different challenges from other kinds of college students, since they are learning academic content in a language that they are simultaneously learning as well. Teaching assistants especially have the potential to be the link between the course material and an ELL's academic success—but only if they possess the understanding of how a language learner learns.
To address this issue, I worked on creating a short online training accessible to the entire UC Davis campus via Canvas Commons on the topic of best practices for teaching ELLs, accessible at the following link: https://tinyurl.com/ELL-UCD. Drawing upon a needs analysis survey of TAs at UC Davis and UC Irvine as well as consultation with two education specialists at UCD and UCI, I created a training consisting of six modules that walk TAs through the most common issues facing ELLs in American universities; each module provides both a theoretical background as to why TAs should consider adopting certain teaching methods as well as a list of tips and strategies in each category. Topics covered include fostering class participation, pronouncing names, delivering clear oral instruction, fair grading practices, and academic literacy.
In the future, I hope to partner with an incoming fellow to expand the online training to include a synchronous quarter-long training where TAs can practice implementing the practices described. By creating a project to help TAs become more confident in their pedagogical skills, I aim to enhance their professional development and confidence in the classroom. In doing so, I also aim to improve the success of ELLs at UC Davis, and to create a foundation to help TAs learn best practices for teaching this population at UC Davis in years to come.
Guidance for Graduate Students on the Autism Spectrum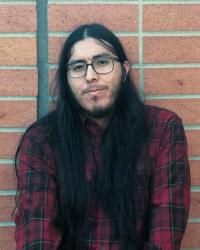 Cuauhtemoc Quintero Lule
My Professors for the Future project encompasses a workshop and an informational booklet; both were developed with the central objective of assisting Graduate Students on the Autism Spectrum as they make their way along their academic trajectory here at the University of California, Davis. This project was inspired by the important work previously accomplished by Professors for the Future participants in the area of disabilities (in particular, that of Henry "Hoby" Wedler in 2014-2015), but with an emphasis on students diagnosed with Autism Spectrum Disorder (ASD). As a Graduate Student with ASD myself, and based on my own experience, I was moved to help others deal more effectively with the demands of Graduate School. The workshop component offered valuable information meant to equip students with skills and tools to enable them to successfully advance through their graduate education and participate fully. Some of the challenges that graduate students with ASD encounter may include: heightened anxiety in everyday situations; difficulty approaching others for help; the inability to efficiently deal with new, unexpected, and/or stressful circumstances; trouble interacting/socializing with others; and time management issues. The workshop focused on addressing these difficulties and highlighted some ways to overcome them. It also offered a safe, comfortable, and accepting environment that encouraged dialogue and sparked discussion amongst participants. The booklet component further expands upon these topics and will be made available to incoming and continuing UC Davis graduate students. It is hoped that this project will motivate future generations to undertake similar projects and in the process share their own stories.
Incorporating Digital Humanities to Research and Pedagogical Practices: Digital Storytelling and Academy-Community Collaboration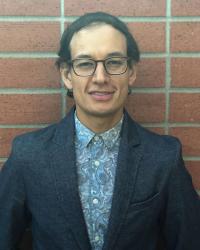 David Tenorio
The purpose of this project was to provide the graduate student community with the necessary theoretical and pragmatic tools to implement digital storytelling as part of their research and pedagogy. Digital storytelling is a methodology that stems from a digital paradigm of mediatizing humanistic enquiry that not only seeks to integrate new media into theoretical debates and methodologies but also aims to democratize the production of knowledge. In this integration of community members as active collaborators of epistemic production, also referred to as Community-Based Scholarship, the presence of unheard actors becomes a central element in the construction of stories. In this spirit, digital storytelling envisions the promise of bridging humanistic scholarship with digital environments as a conduit for renewal and transformation of knowledge-production practices and pedagogical approaches at higher education institutions (Burdick, 2012).
After a two-day workshop, graduate students and faculty members a) learned about digital humanities by acquiring the necessary theoretical background and methodological tools to understand digital storytelling, b) received hands-on practical training on the assemblage of digital stories, and c) discussed the ethical considerations of applying digital storytelling to teaching and research practices in the Humanities, Social Sciences, and STEM. 
The two-day workshop focused on discussing digital storytelling as a strand of Digital Humanities, provided practical training on the use of video- and audio-editing software, and provided participants with examples of digital storytelling projects that have been used in academic settings. Given that this methodology encourages an active model of participation and collaboration, workshop participants were introduced and put into practice the 7-step model of digital storytelling.  The format of the workshop also incorporated the story circle model that allowed participants to establish meaningful working connections with each other, as well as to identify the various areas of expertise each participant brought to the circle.
One of the challenges of this methodology centers on the notion of distribution and ownership of the digital stories that are created within the framework of a determined project. This challenge was tackled by examining the ethical considerations that must be observed at all times in order to balance out the contending interests of community members, researchers, facilitators, and storytellers. In this sense, digital storytelling requires to enact an ethics of engagement that challenges traditional research methodologies. In a classroom setting, digital storytelling can make a significant contribution to the university's shifting role from a gatekeeper to an open and accessible bridge-builder.
As part of this session, participants were able to put into practice the digital storytelling method. Three participants were able to compile their own story. As a closing activity, all finished digital stories were shown and the group provided feedback. This show-and-tell demonstration of digital stories provided the group with a general sense of accomplishment. In addition, participants were exposed to a final digital product, and in doing that, they became more familiar with the tools to create digital stories. Overall, workshop participants were satisfied with the methodology that was provided and discussed during this two-day session.
A Beginners Guide to R and Other Computational Tools.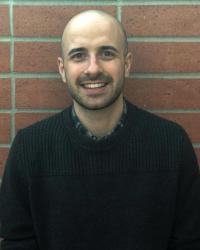 Easton White
Computational skills are an increasingly important component of a graduate student's toolbox. However, there is often a disconnect between what graduate students are expected to know in graduate school and what was required of them in their undergraduate programs. Often, students are simply expected to pick up the skills they need. Of course, these tools come with steep learning curves and can be frustrating to learn alone.
R is one of the most popular software tools in many fields. There is clearly a demand for learning R on campus with over 200 students attending an R Bootcamp in January 2017. In order to address this gap, I ran a two-day workshop (four parts) on R and other computational tools. Each part lasted half a day. Two parts focused on providing students an introduction to programming in R. The next two parts focused on version control software and using Bash command line, two additional useful tools. In order to maximize potential participation, the workshop was held before the Winter term. In total about 40 graduate students attended the two-day workshop. I also recruited fellow graduate students to serve as instructors and helpers during the lessons.