The GradPathways Institute is currently piloting a new micro-credentials program!  Since we are still in development, we require a little information to add you to our badging environment- if you haven't already registered, please sign up here.
Each series of digital badges is organized in a pathway that maps out skill development in an easy-to-follow format.  Explore at badgr, or click below to learn more and start earning badges today!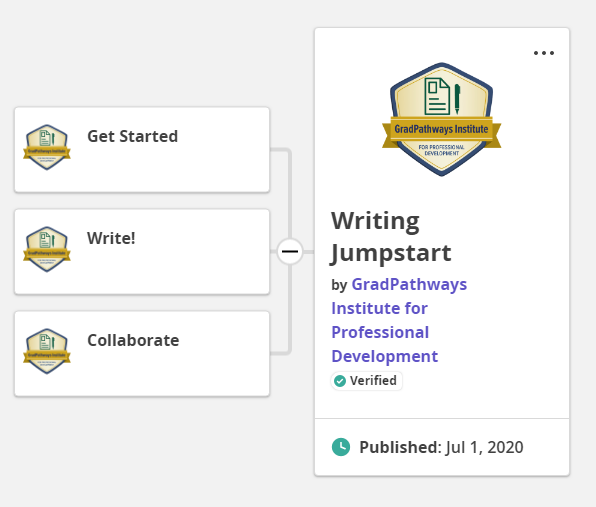 Explore the Writing Jumpstart Pathway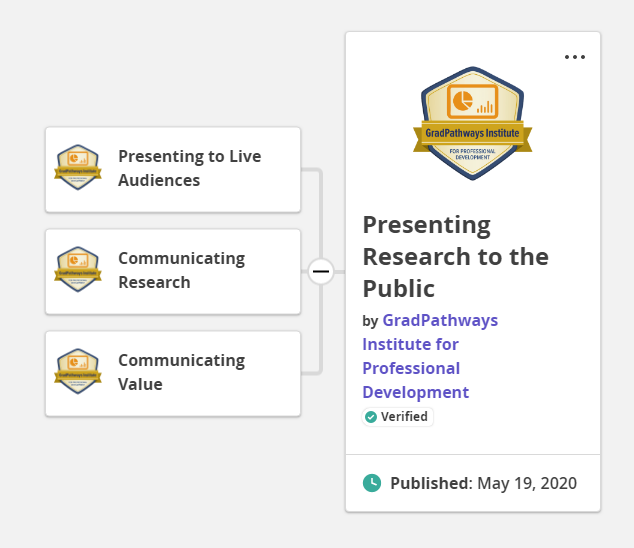 Explore the Presenting Research to the Public Pathway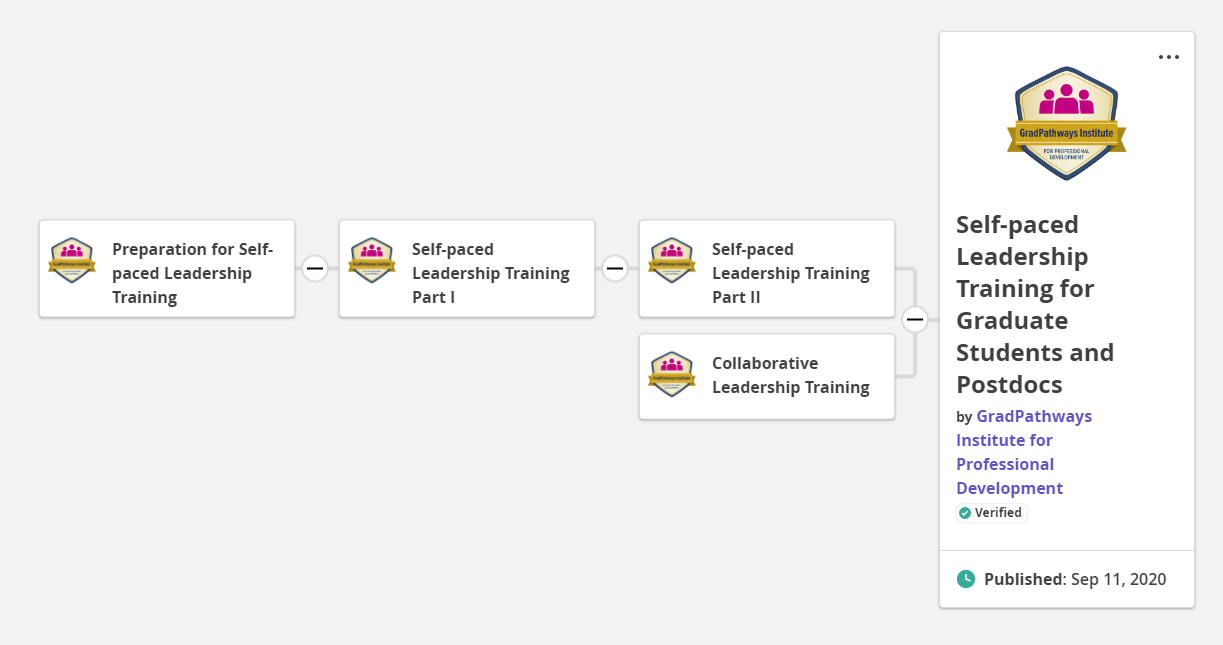 Explore the Self-Paced Leadership Training Pathway
Please contact David Blancha, at dblancha@ucdavis.edu to ask any questions related to the GradPathways micro-credentials program.
You can submit work towards digital badges here.
Coming Soon: Micro-credential FAQs