Josephine Ampofo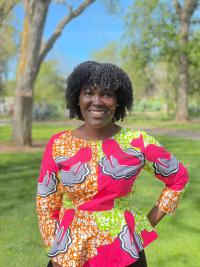 Empowering the Silent Voices of African Women Scholars in AcademiaApplying and accepting a tenure-track faculty position is a huge step requiring great confidence, especially for African women scholars and other minority scholars. The key concerns of many include having limited access to honest mentorship, networking and career advice when preparing a faculty application or negotiating for an offer. With this project, I would like to bridge the wide variation between African women scholars and tenure-track faculty positions across different disciplines. Coming from a culture where women are trained to believe academic excellence are for men, with the worth of a woman relating to being a wife/mother, I believe that an advanced and multicultural career environment like UC Davis has lots of opportunities that can help build the modern African woman scholar into debunking this primitive cultural ideology. Thus, through this project I strongly envisage the African woman scholar being motivated and empowered along her faculty job search within the context of an all-inclusive, non-gender biased and supportive community.
Sudikshya Bhandari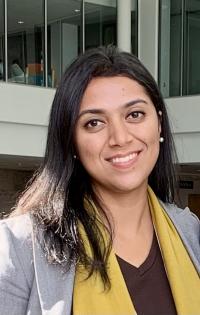 International Teaching Assistants: Navigating Academic, Psycho-social, Employment, and Pedagogical Aspects of University
International students have different academic and cultural experiences in their homeland compared to the US university environment. Like in any other institution, international students at UC Davis face cultural shocks in different forms in their personal and professional lives. It is challenging for international students to navigate the role of a Teaching Assistant while being a graduate student, especially at the very beginning, because they are unfamiliar with the US education system. Some of the major issues and factors that make it challenging for international students to navigate their role as a TA are: i) the need to communicate and grade papers in English, which is their second language, ii) the academic system of teaching and learning is different from their home country, especially the assignments, subject matter, lecture styles, readings, and iii) the culture of interaction with students and professors.
To address the issues of international students, my PFTF project focuses on four main areas: a) Academic, b) Psycho-social, c) Employment (categories suggested by the APAGS-CARED committee and International Student Club at Monmouth University), and d) Pedagogy. This project aims to create a space for international students to discuss the issues they face with their peers in informal sessions and get advice from experts to navigate their situation in formal sessions. The informal session aims to provide a community for international students where the registered participants will share their issues, learn from each other and get suggestions from their peers. In the formal session, there will be a panel of speakers mentoring, advising, and guiding international graduate students to address their issues in each area. This project provides an opportunity to acknowledge and address the challenges specific to international graduate students at UC Davis by providing an equitable platform to enhance their role as TAs through the discussion of challenges related to the language and cultural differences in the teaching and learning process in the US. For this project, I am also collaborating with Global Education for All Fellows Program hosted by Global Affairs at UC Davis.
Daniel Castaneda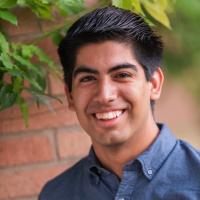 Networks of Knowledge: Scholarly Communication and K-12 Education in California
Graduate students can find it challenging to communicate scholarly work outside of the university and get opportunities for public service during their graduate training. While many students learn how to communicate their research through discipline-specific venues, it can be difficult to find opportunities to share subject matter expertise with broader public audiences. Moreover, graduate students rarely get this kind of training, much less a chance to practice it. My project seeks to connect graduate students to a broader network of K-12 educators, university faculty, and subject matter experts across the state. By introducing students to the California History-Social Science Project (CHSSP) and the California Subject Matter Project (CSMP), I hope to share knowledge about opportunities for scholarly communication through primary and secondary education. This project is composed of three workshops that will engage graduate students in a discussion about using graduate training in K-12 education, provide insights from graduate students who have worked directly with educators, and learn from a panel about opportunities to get connected to K-12 education as a graduate student.
Maggie Creamer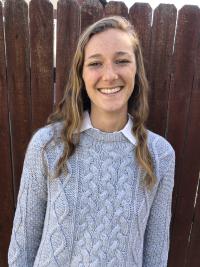 From Pantry to Plate: Creating Awareness of Graduate Student Resources for Mitigating Food Insecurity
Accessibility to healthy and affordable food is a basic human right. While expected to perform at a high level in academia, many graduate students are simultaneously struggling with the associated effects of food insecurity, such as hunger and the physical and mental stress of not being able to access healthy food. Graduate student salaries fall within what is considered by state legislation to be low-income. Paired with the exorbitant and ever-increasing rent prices in California, many graduate students find it difficult to budget for and afford healthy food. Despite heavy advertisement from Aggie Compass programs committed to solving the food insecurity crisis among students at UC Davis such as the ASUCD Pantry, GSA Pantry, and Fruit and Veggie Up, surveys and focus groups revealed that 30% of students were still unaware of these programs including students experiencing the highest levels of food insecurity.
 I (with the help of local chefs) will lead a series of three free cooking classes over the 2022-2023 school year for which I will coordinate a comprehensive, achievable ingredient list to be picked up by graduate students at both the ASUCD Pantry and the GSA Pantry. This project will address the issue of food insecurity among graduate students 1) by increasing awareness and exposure to these programs instituted to alleviate food insecurity, 2) by providing a creative outlet to reduce stress of food insecurity and show students how to use pantry items in investment of their self and family well-being and 3) by reducing the stigma of food insecurity and provide a safe space to discuss and share budgeting tips and tricks.
Erika Estrada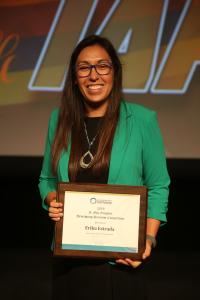 Give them a MANO (Hand) and Help Close The Academic Equity Gap
Stemming from social and political events in the last few years, public and private academic institutions are taking steps to build an environment that celebrates and values diversity, equity, and inclusion (DEI). However, graduate programs across the U.S. still lack significant representation of diverse racially-ethnic students. Black and Hispanic students remain underrepresented in graduate schools, especially in science, technology, engineering, and mathematics. African American and Hispanic/Latino students constitute about 15% of the total graduate students enrolled in doctoral programs at the University of California during the Fall of 2021. Undergraduate students from these racial-ethnic groups do not lack the qualifications or ambition to pursue higher education. However, many have had limited exposure to graduate school, and little help navigating the path to graduate school because they are the first in their family to attend college; thus, they may not associate graduate school with an opportunity for them.
 The MANO (Mentoring, Advising, and Networking Opportunities) project seeks to work with California community colleges, the largest and one of the most diverse (over 50% of students are Hispanic/Latino or African American) systems of higher education in the country, to tackle some of the obstacles mentioned above. MANO encompasses a series of round tables where current graduate students and postdoctoral scholars will have the opportunity to expose underrepresented students to graduate school, empower them to pursue higher education, and dismantle some misinformation community college students may have regarding graduate education.
 These sessions aim to create a space for underrepresented college students to develop relationships with potential mentors who are attending or previously attended graduate school and can help them navigate their educational journey. Simultaneously, this project facilitates opportunities for current UC Davis graduate students and postdoctoral scholars to demonstrate their commitment to DEI and ultimately, help to close the academic equity gap.
Fernanda Furlan Goncalves Dias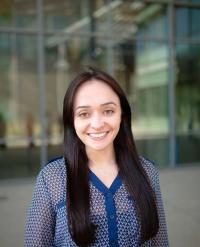 Erasing Equity Gaps: Fostering Academic Career in Hispanic Serving Institutions (HSI)
Latinx communities play a fundamental role in California's social, economic, and cultural structure. However, they are significantly underrepresented in Faculty and leadership positions at California public colleges and universities. Latinx representation in tenure track positions can be as low as 5% at UCs and 10% at CSUs systems. Considering the ethnic diversity represented in California, it is vital to create efforts aiming to advance inclusion and equity while increasing diversity across the university. This project seeks to address the representation gap of Latin and Hispanic professors in California public colleges, especially in Hispanic Serving Institutions (HSI) such as the California State University, Sacramento by bringing fruitful discussion in a workshop format that will include a series of lectures from Latinx Faculty members and leaders that can share their own experiences, inspire and help graduate students and postdocs most of whom are at the threshold of stepping into the professional world. The main goal of this project is to enhance Faculty diversity and pathways to professoriate for underrepresented students, helping to create a more diverse, inclusive, and equitable environment for graduate students and postdocs.
Leora Goldbloom-Helzner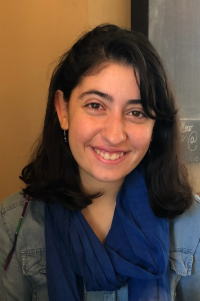 What They Don't Teach You in Grad School: Resources and Support for Starting an Academic Laboratory
By the end of higher education and postdoc positions, Ph.D.s are well-equipped with the technical skills to carry out the research projects completed in a lab. However, for those who wish to become an academic professor, there is little to no training, especially for STEM fields, on how to manage funding for a new lab, mentor several lab members simultaneously, and juggle the responsibilities of being part of a university's faculty. In a three-part series consisting of two workshops, and a panel-based meeting, my project will address the unmet need of training graduate students and postdocs who wish to improve their skills for a future career as an academic professor.
The first workshop will discuss different leadership styles, time management strategies and conflict resolution practices that have worked well in an academic setting and then give participants a chance to start drafting a 5-year plan that sets goals based on what they've learned. The second workshop will focus on how one should approach funding and budgeting for their lab. This will consist of an overview of budget DO's and DON'Ts, financial management strategies, and funding sources (both internally and externally) available to faculty – especially early-stage investigators – followed by exercises to apply this material. Lastly, a panel-based meeting will bring together faculty (junior, mid-level, and tenured) from different graduate groups to discuss tips and advice they wish they would have learned before starting in their faculty positions. With these programs and guidance to support future faculty on campus, we can prepare a more competitive generation of researchers entering the academic job market.
Noelymar Gonzalez-Maldonado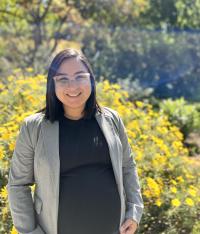 Agriculture and environmental sciences for everyone: science communication workshops for stakeholder engagement
Communicating knowledge is one of the most valuable services that professors do. In graduate school and postdoctoral trainings, science communication is mostly focused for academic audiences and settings. However, there is a lack of training for communicating these knowledge and initiatives to non-academic communities like stakeholders and communities. This often leads to a disconnection between academia and the public, resulting in missed opportunities for engagement, education and collaborations that could lead ground-breaking science advancements and community growth. Vast and diverse communities and stakeholders in California serve in the agriculture sector. Agriculture is an incredibly diverse, multidisciplinary and intradisciplinary scientific field, strongly linked to disciplines such as natural resources and the environment. Agricultural sciences not only involve diverse scientific fields but also diverse communities, especially the Hispanic/Latinx communities, who are the backbone of food production in the US and would benefit strongly from educational activities. Therefore, there is a necessity of building bridges with stakeholders and communities through non-academic science communication. The goal of this project is to help graduate students and postdocs gather skills for effectively educating and communicating their agricultural and/or environmental sciences research to non-academic audiences including the public and stakeholders. This project will include a series of 2 workshops that address topics like: storytelling, language, social media, audiovisuals, data visualization, presentations, inclusivity, among others to engage with communities and stakeholders. At the end of these series, participants will distinguish and practice diverse strategies for effective agricultural and environmental science communication to non-academic audiences.
Jasmin Green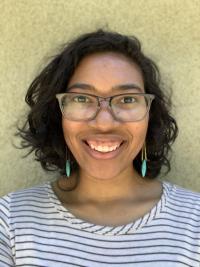 Weaving a Mentorship Web: Demystifying The Process Of Finding Effective Mentorship
Effective mentorship is a key part of student success and retention. As the academy recruits increasingly diverse cohorts, providing mentorship that can meet the multifaceted needs of the graduate student body becomes a greater challenge. Rather than relying on just a few people (e.g. a major advisor), graduate students can create a "mentorship web" that offers a holistic network of support. In this way, mentorship webs are a tool that gives students the agency to find the support they need to succeed in all aspects of graduate student life. My project seeks to demystify the process of building a mentorship web by hosting an interactive workshop focusing on three major steps: 1) Determining your mentorship needs, 2) Identifying potential mentors, and 3) Initiating and sustaining relationships with mentors. In addition, I will create a standalone workbook that can be distributed through resource centers and orientation programs to serve as a jumping-off point for students interested in building their own mentorship webs.
Eli Moore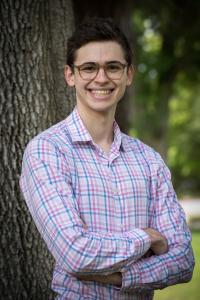 Financial Health and Education for Grads, by a Grad
My project will consist of a series of active-learning workshops (with submitted assignments) supplemented with readings and webinar attendances. I plan to cover the following topics.
Budgeting on a graduate student/post-doc salary (including stretching out a 9-month contract into 12 months, finding additional wages during the summer months, and utilizing free/budget-friendly activities and resources to live a healthy and fulfilling life). Budgeting and planning for your future career (including finding relevant funding sources such as grants, fellowships, etc.)

 

Historical background and education on the stock market as it pertains to retirement savings (including acknowledging and undoing the typical aversion to the "riskiness" of the stock market, the benefits of diversification and how it reduces risk, and evidence-based research that stock/asset picking is suboptimal compared to consistent investment in a well-diversified index fund or exchange traded fund. All of these terms will be carefully defined in a concise manner). This will facilitate a stable foundation of education so that scholars will feel less uncertainty when making financial decisions surrounding budgeting and retirement.

After budgeting, where are the optimal places to allocate your savings for peace of mind and security? (including emergency funds, IRAs, UC sponsored retirement accounts, and taxable brokerage accounts; a flow-chart for such accounts will be included to help account for the majority of grads' respective financial situations)

Tax-optimization strategies for low-income individuals with prospects of high future wages (e.g. grads and post-docs).
Abby Niesen
Empowering Women in STEM to Negotiate
According to the National Science Foundation, women make up 52% of the college-educated workforce but only 29% of the workforce in science, technology, engineering, and mathematics (STEM) fields. This disparity is known as "the leaky pipeline" in which women are more likely to drop out of STEM than their male counterparts. To succeed in their post-graduate careers, women in STEM at UC Davis must be equipped with skills which empower them to negotiate on their behalf. For many, negotiating is thought of as a strategy to obtain a higher salary, however, in my project, I aim to broaden the dialogue of negotiation of being not just a business skill, but rather a life skill necessary for personal development and long-term career satisfaction. Accordingly, my project is a three-part workshop series with each workshop focusing on a different topic related to negotiation including: (1) common negotiation misconceptions/mistakes and how to use curiosity and broad questioning strategies to excel in a negotiation, (2) how to gain leverage by building an extensive professional network, (3) how and what to negotiate when starting a new job.
Jill Oberski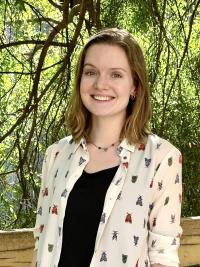 Mental and Chronic Illness in Academic Careers: An Interview Series
Pursuing an academic career requires tremendous focus and energy, but it is too often forgotten that early-career academics are also multidimensional human beings. Invisible disabilities such as mental and chronic illnesses are extremely common—38% of UC graduate students met criteria for clinical depression in 2021—but disability resources rarely intersect with professional development resources. For example, how can an aspiring academic conform to the intense expectations of in-person faculty interviews while managing an unpredictable health condition? Another nuanced issue is disclosure: Faced with societal stigma and an academic job market that is already intensely competitive, it may be risky to include disability status on a job application, especially for an invisible disability. If it might go unnoticed, is it worthwhile to incorporate it into a diversity statement as a perspective that is certainly underrepresented in academia? My project seeks to discuss the academic job market through a lens of mental and chronic illness and to empower graduate students and postdocs at UC Davis to make informed choices about if, when, and how to disclose.
Travis Parker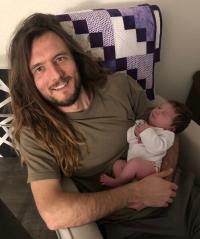 A Video-Editing Workshop Series To Promote Effective Research Communication And Break Down Barriers In Education
As a presentation and educational tool, video allows for communication with a much broader global audience than traditional educational formats. The widespread availability of online video greatly reduces barriers to education and outreach, and messages can be communicated to any target audience in any language. Further, public videos are an important form of outreach, allowing students and postdocs to strengthen their grant proposals and present their research to the public without bias from traditional gatekeepers, such as major media outlets.
 In a two-part video editing series, with each installment lasting one hour, we will cover how to capture, compile, and edit various forms of media to create effective informational videos. In the first computer-lab style workshop (optionally remote), attendees gain basic familiarity with how to capture video, plan content and timing, and perform basic editing in DaVinci Resolve 17. After the first installment, attendees will be encouraged to each find at least one function they find useful in DaVinci Resolve that was not covered in the first session, and use it in their final video. At the second workshop, attendees will present their videos in a small-group format, and will discuss the novel method(s) that they used in their production, as well as how they learned the new methods. Groups will give feedback on the videos and have the opportunity to vote for their favorites. By the end, participants will gain valuable marketable skills that will give them a competitive advantage as educators and researchers.
 For a brief introduction to the methods involved, I have a brief tutorial here: https://youtu.be/UOQrk4fZr7c
Sydney Wood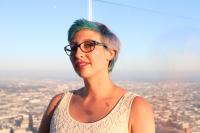 From Ethics to Responsibility and Justice: Considerations for Data Science in Practice
Data science is a burgeoning field with seemingly endless uses and possibilities. Data science is relevant for every discipline. However, the cultural and regulatory norms have not caught up with the rapid development of data science methods, which has led to negative impact on the environment and marginalized populations. In collaboration with DataLab, the Feminist Research Institute and the Computational Social Science DE Policy Committee, I will build a curriculum to promote ethics, responsibility and equity in data science methods. First, we will present a live workshop: Data Science in Practice: An Overview of Professional Standards in Data Science (working title) as part of UC Loves Data Week in Feb 2023. In this workshop we will introduce the topics of interest: 1) the power of data science, 2) responsible data science practices, 3) the dangers of data science in practice 4) opportunities for social good through data science. I will also develop legacy materials for 3 smaller modules (workshops).  Module 1: When Data and Life Intersect focuses on raising awareness for the importance of responsible data science. Module 2: Evaluating Data Science Impact focuses on understanding the causes of disparate impact and identifying methods or contexts that are most likely to lead to negative outcomes. Module 3: Data Justice: Investigating and Addressing Inequalities using Data Science focuses on exploring social justice questions that can be answered by leveraging data science methods.  Each module will have a Researcher ToolKit housed on the DataLab website which will include: a reader (instructions for implementing the workshop), learning activities, resource lists and various case studies to diversify each implementation of the module.
Elaine Young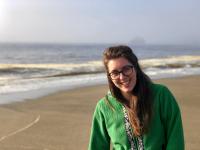 Personal Website Development Mini Course: How to design and build an effective personal/professional academic website that will grow with your career
A well-executed personal professional website is a highly effective tool for documenting current and past research projects, future research interests, opportunities for collaboration, recruitment of students and postdocs, as well as information about your research groups facilities and students' activities. Personal websites are also a great place to post resources and products that otherwise lack a formal publication (e.g. tutorials, packing lists, safety protocols), and they provide a centralized location where all activities including outreach, service, contributions to diversity, equity, and inclusion can be found. Without a website, it is difficult for others in the community to learn about current and past activities, especially because publications and conference abstracts usually lag behind active research efforts. While the website will not make or break being hired to a faculty position, it has undeniable benefits to other aspects of career success.
For many graduate students and post-doctoral scholars, making a website is difficult to prioritize and the learning curve for making an effective site can feel too steep. This multipart workshop series, or mini course, will teach the fundamentals of creating an effective personal academic website through short lectures and practical activities. At the end of this series participants will leave with a high-quality website and the skills to maintain it as they grow throughout their career. Sessions will begin with a short presentation followed by time dedicated to building participants' websites. Participants can then use the time during the workshop to ask questions and get feedback on their pages from presenters and other participants. This will foster a sense of community among participants and will provide diverse sources of input and an opportunity for feedback outside of each participant's academic discipline. Topics may include the following: fundamentals of an effective website; making an "About" page; strategies for communicating research goals and discussing works in progress; image quality and style; how to post updates, tutorials, and other non-peer reviewed materials; how to include a CV; platforms for hosting websites and domain names; things to avoid; and building a website to grow with you.