Success and Socialization - Fall 2022
Success in graduate school or a postdoctoral experience requires taking a proactive role in your professional development. Along with the assistance of your mentors, you will enhance and acquire the knowledge and skills needed to both master your field of study and learn its norms (socialization).
Workshops and Events
Graduate Student Resource Fair
Monday, Sept. 12, 2022, Noon-1:30pm, North Lawn of the Graduate Center at Walker Hall
The Resource Fair is an opportunity for incoming graduate and professional students to learn about the communities and services available at UC Davis. The event will include campus vendors! 
Creating an Action Plan Using ImaginePhD
Tuesday, October 18, 2022, Noon - 1:30pm, Gibeling Room (1220) Walker Hall
Pizza lunch served to those who register.
Join us for this in-person interactive session to develop or refine your own action plan – often referred to as an individual development plan or IDP.  We will use the free ImaginePhD platform to map out your program, professional development, and career goals.  Participants will create a time-based action plan created using the "SMART" planning method and leave with specific ideas about how to hold themselves accountable and how to share their goals to get the maximum benefit from this planning.  This workshop is open to all UCD graduate students and postdoctoral scholars from any discipline. 
Individual Development Planning Tools 
The following online planning tools are available free of charge.  Each has some disciplinary focus, all may be useful either for the planning tools or career exploration assessments:
ImaginePhD - Career Exploration and Planning Tool for the Humanities and Social Sciences
myIDP - biomedical and most STEM disciplines
ChemIDP - chemical sciences
Professional Development Specialists
GradPathways Director Teresa Dillinger and Assistant Director David Blancha all develop and coordinate professional workshops, classes, and activities to help ensure the success of graduate students and postdoctoral scholars. They are also available to consult with graduate students and postdoctoral scholars seeking information about professional development opportunities and provide assistance in creating Individual Development Plans.  
Graduate Diversity Officers
Diversity Officers Devin Horton (STEM) and Josephine Moreno (Humanities, Arts, Social Sciences) offer workshops, provide academic support, are committed to diverse graduate student success, and overall contribute to a welcoming and supportive campus culture for a diverse graduate student population.
Success Coaches
Staff and graduate student success coaches offer 30-minute appointments in South Hall, supporting the design, pursuit, and achievement of academic, personal, and professional goals. Your coach will listen and ask questions to help you reflect on your goals, plan out your actions, and monitor your progress. Sessions with your coach can be ongoing—bi-weekly or monthly.
Additional Handouts:
Success and Socialization | Writing and Publishing | Presentation Skills | Teaching and Mentoring
Leadership and Management | Professionalism and Ethics | Career Management | Wellness and Life Balance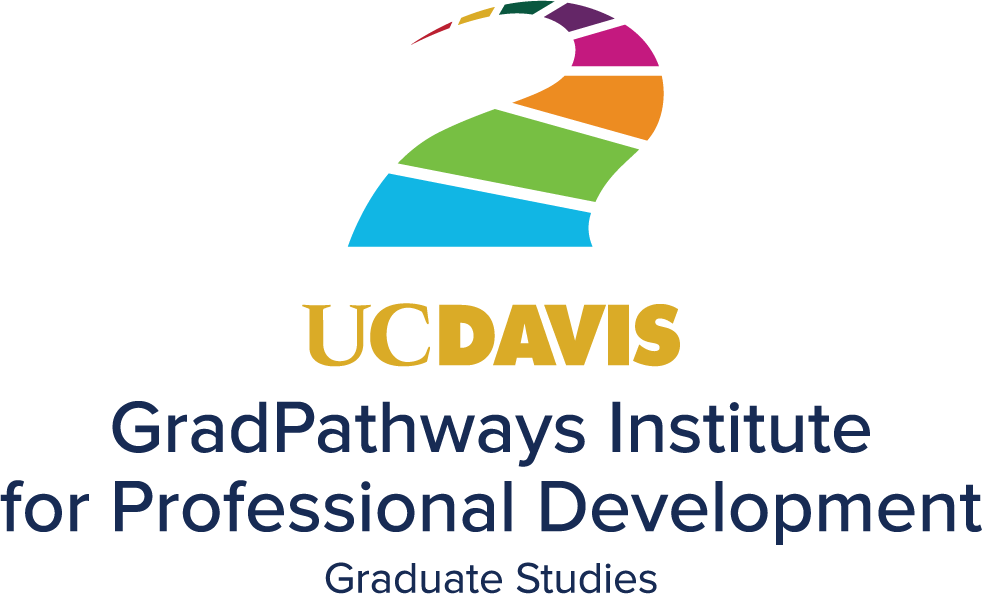 URL for this page: https://gradpathways.ucdavis.edu/success-and-socialization